2023 Annual Stockholders Meeting
As a token of appreciation, we will be providing meal voucher for our stockholders who will register and participate in our virtual Annual Stockholders Meeting. The meal voucher will be emailed to the stockholders' registered email.
April 19, 2023 at 10:00AM
Makati City, Philippines
The meeting will be conducted via Zoom. There will be no physical venue for the meeting.
Please click the following for the Stockholders' Meeting:
■ Notice of Meeting and Procedure for Registration, Participation and Voting
■ Definitive Information Statement
Or alternatively, you may scan the QR Code below which contains the Notice of Meeting, Proxy Form, Definitive Information Statement and Annual Report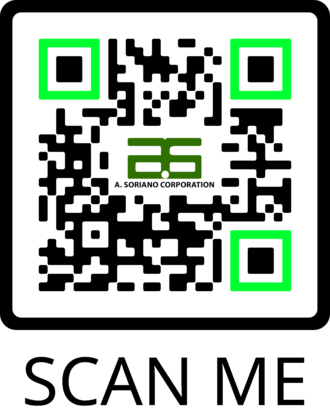 How to Use Qr Code:

Step 1: Open the QR Scanning App or Camera App from your device's Home Screen,
Control Center or Lock Screen;

Step 2: Scan the QR code using the App and you will see a notification with a link; and

Step 3: Click on the notification to open the link associated with the QR Code.

For any questions or clarification, you may contact us through Ms. Rose Reyes at rose.reyes@anscor.com.ph or through telephone number 028819-0251 or our stock transfer agent, Stock Transfer Service, Inc., through Michael Capoy at mccapoy@stocktransfer.com.ph or Ma. Corazon P. Biag at mpbiag@stocktransfer.com.ph, or their telephone number 8403-3798 or 5310-1343